When I first saw this music video from Rihanna I really loved it kind of big changed for her from Rock star look to the girly look......and my idea has popped out she should wearing the Miu Miu s/s 10 platform while rolling on the yard which gonna be perfect cheeky and look dangerous at the same time in my opinion ...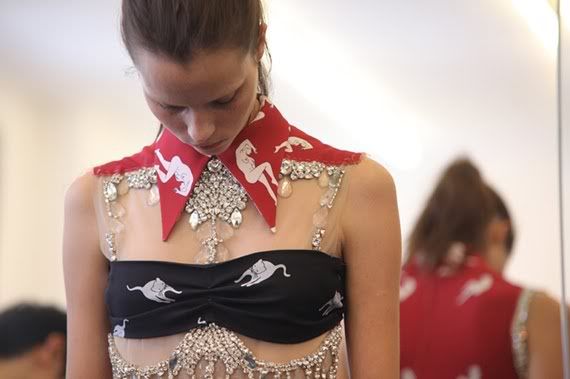 Might be a bit late to talking about Miu Miu s/s 10 but this is my favorite show so far...all girlish with whimsical attitude....the best of the best
every details and look are breathtaking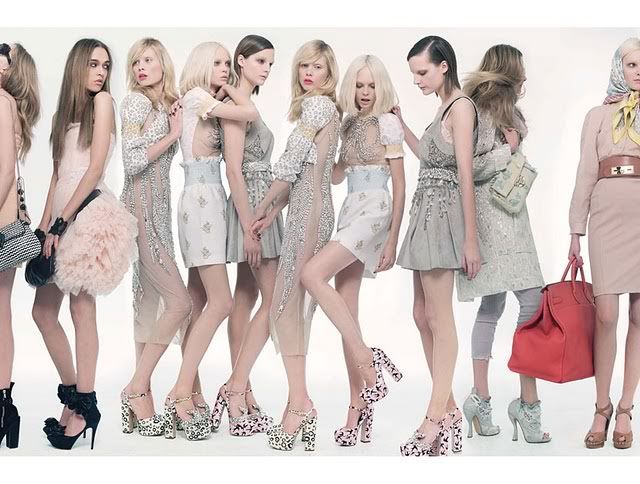 and this girl OMG!!!! I saw her attitude!! simply girlish clothes with wired hair and her velvet platform... I love I love....look very whimsical ,innocent and dangerous at the same time.... love the way her hair style is contradict with her clothes...great twist ...
for Thailand I used to see Sretsis sister was wering them (Miu Miu platform) I was like O M G that's girl is amazing..and her older sister were wearing Senada dress with Ysl heels and Celine bag very fast forward .....to die for!! they're look irressitible when they're together...real killer!! well done for style claps claps...
ชอบมากครับคอลลเคชั่นนี้ ถึงมากที่สุด attitude สุดยอด และรายละเอียด ก็อึ้งไปเลย ถือเป็นคอลเลคชั่นที่ดูแล้วก็ไม่เคยเบื่อ
แล้วยิ่งเห็น 3 พี่น้อง Sretsis ใส่มางานแอลก็ยิ่ง หยุดมอง ไม่คิดมาก่อนว่าจะมี ผญไทย ลงทุนซื้อ แต่พอเห็นเท่านั้น สะกิดเพื่อนใหญ่เลย :) แบบว่าชอบมากครับ
TECHIN LOVE YOU
Bisou Bisou xx