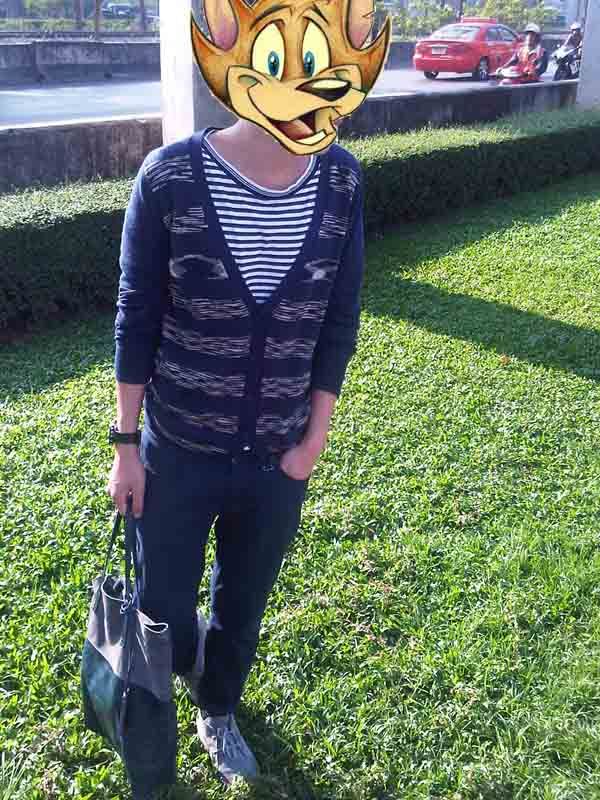 Wearing ( stripe cardigan - Forever 21 , stripe tee - can't remember ,Navy pants - Greyhound original , Light grey suede shoes - cant remember , watch - Issey Miyake ,
and my Techin's tote bag in midnight blue color with light grey suede )
and yes with my animal head lol :)
lately I loved to wear prints with prints which quite fresh and fun.
And sorry for absence blogging for a while.... I have been very hectic time about my Techin's bag project and another design compettition that I have got in 10 finalists ....bla bla bla
quite exhausted... but I will be back again very soon with a lots of updates.....
and will post my latest new year holiday pictures at Chiang Mai soon.. It was so delighted holidays...... many funny and impressive place I have been...this trip very reinforced my energy and get me ready for 2011 year.
Great day guys!
TECHIN